Fabio Quartararo, who is now leading the MotoGP standings, said that racing Ducatis forces him to adopt a "completely different" riding style, forcing him to execute "weird overtakes."
Despite riding a Yamaha that has only shown itself to be competitive in his hands, Quartararo is in first place in the 2022 standings by 32 points.
The 2022 M1 in particular lacks horsepower, making it challenging for the current world champion to compete against bikes that are far faster, like the Ducatis.
However, Quartararo almost lost to Francesco Bagnaia of Ducati in the previous race in Austria after edging off some of Bagnaia's teammates at a Red Bull Ring that highlights the Yamaha's primary power flaw.
After accomplishing this, Quartararo is certain that his performance in Austria "will benefit for the future," but he acknowledges that competing against Ducati riders forces him to ride differently.
On the eve of this weekend's San Marino Grands Prix, Quartararo commented, "Of course, Austria was challenging because when you are near [Ducati riders], I would say they all have – not the same bikes – but pretty comparable bikes."
"Since they control acceleration and power in such a comparable way, I had to develop a completely distinct riding technique from them.
It's quite challenging to overtake. Sometimes I am unable to turn at the same pace as I can when I am driving alone.
I have to attempt some unusual overtakes, but we are able to keep up with them, of course.
"Now the challenging part is to pass, but Austria was a terrific experience for me and I hope it will assist in the future," the speaker said.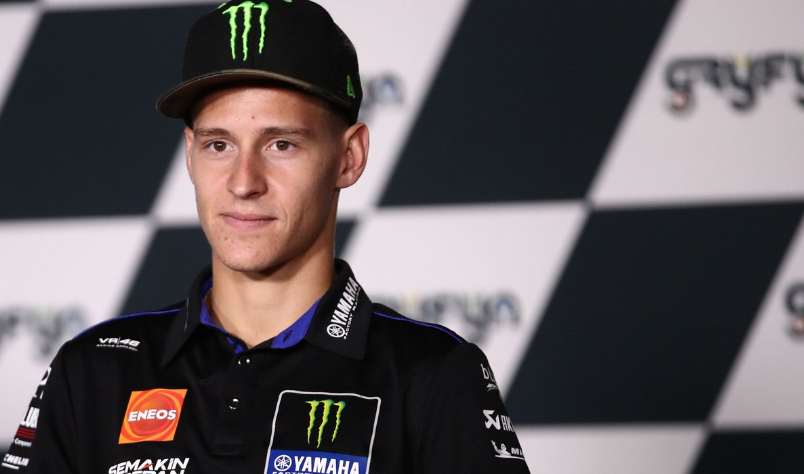 In the San Marino GP at Misano last year, Quartararo caught and passed Bagnaia by using a tyre advantage to defeat the Italian.
There has been much discussion regarding Ducati's propensity to play a strategic game to support Bagnaia's title aspirations given that the manufacturer owns eight bikes on the current grid.
When asked if he was worried, Quartararo added: "I've seen some amusing memes about that, mostly since it was somewhat unique in Austria.
"I have several riders, but I was usually in the middle.
They have over half of the grid with motorcycles, so of course they have a lot of skilled riders.
But Aleix [Espargaro], an Aprilia rider, is moving quickly around every turn, so it's not always the Ducati. I wouldn't say Austria was fun, but there were lots of Ducatis all around me.